Self-forecasting organic traffic
Dear friends, I'm happy to greet you all! Today we will talk about how to independently forecast organic traffic. It is a very useful thing because when it comes to SEO optimization, it's important to understand the expected outcome, especially if you are a website owner. In this article, we will compare different forecasting approaches, tools, and services that can help you with this.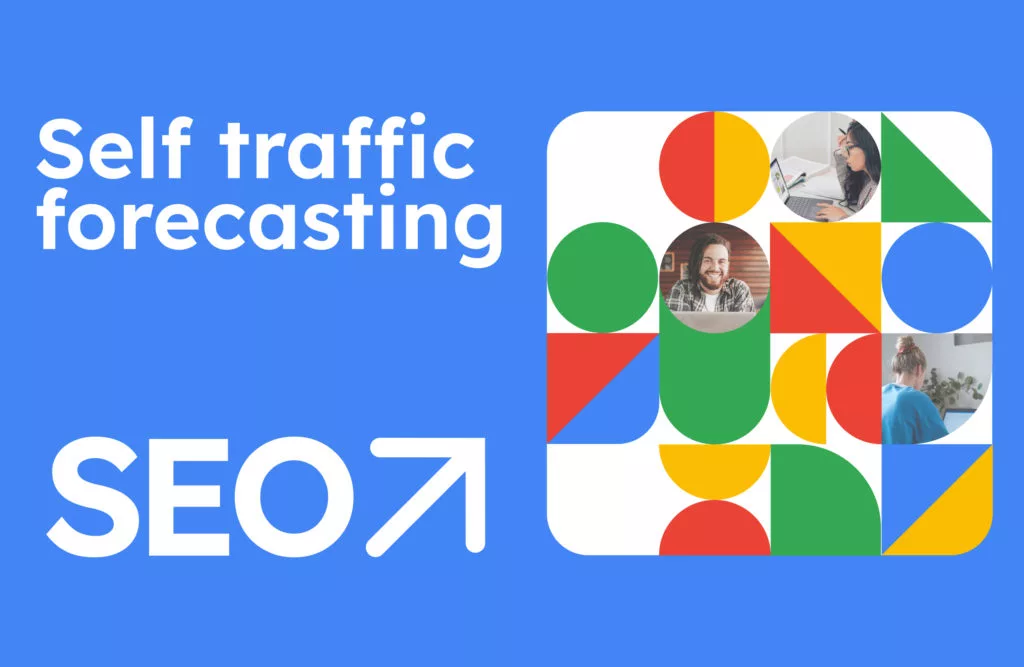 What is traffic forecasting?
Traffic forecasting is a combination of analytical processes to determine the potential of your search positions, the number of visitors, and the resources you need to plan for SEO optimization.
Based on this data, you can estimate your expected revenue from SEO, which is particularly relevant for personal blogs, e-commerce, and news websites. During forecasting, you will have to determine the CTR, conversion rate, sales volume of your product/service, and other indicators that influence the final outcome.
It is important to note that there is no one-size-fits-all forecasting method in SEO. And this process is not simple, which is why there are numerous debates on how to obtain the most accurate results. However, despite the lack of 100% guarantee, forecasting can definitely help businesses, companies, or individuals coordinate their actions before starting search engine optimization.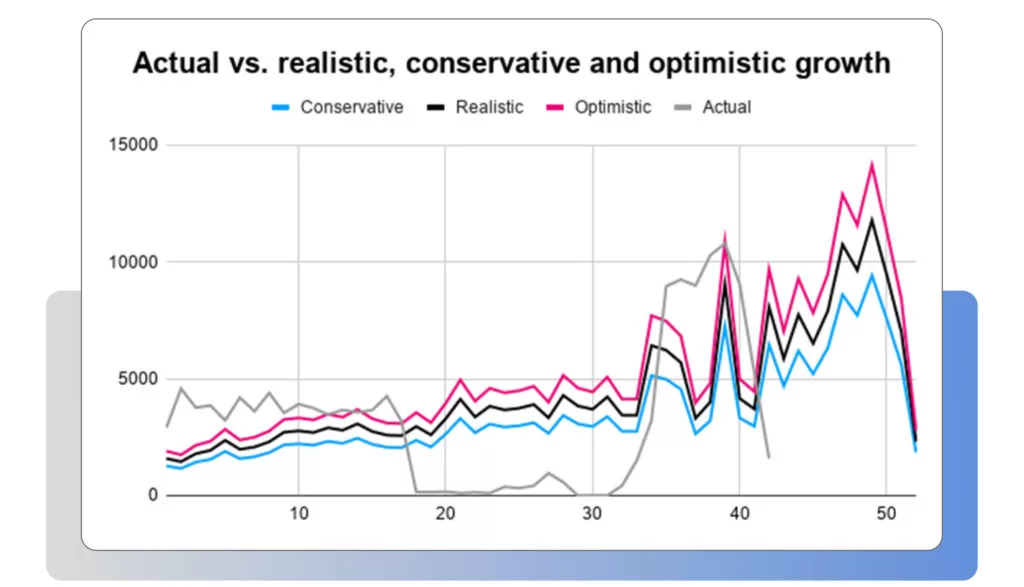 So, traffic forecasting is useful for:
● Business owners who want to understand the approximate cost-to-revenue ratio of SEO optimization;
● SEO specialists who want to gain a competitive advantage and/or improve their communication with clients.
There are four different approaches to traffic forecasting:
1. Using the paid tool Semrush and its internal services for forecasting;
2. Our method, which can forecast traffic for 6/12 months using free tools;
3. Traffic estimation method based on historical data;
4. Bonus method, suitable for advanced level specialists.
Method 1 – Forecasting with Semrush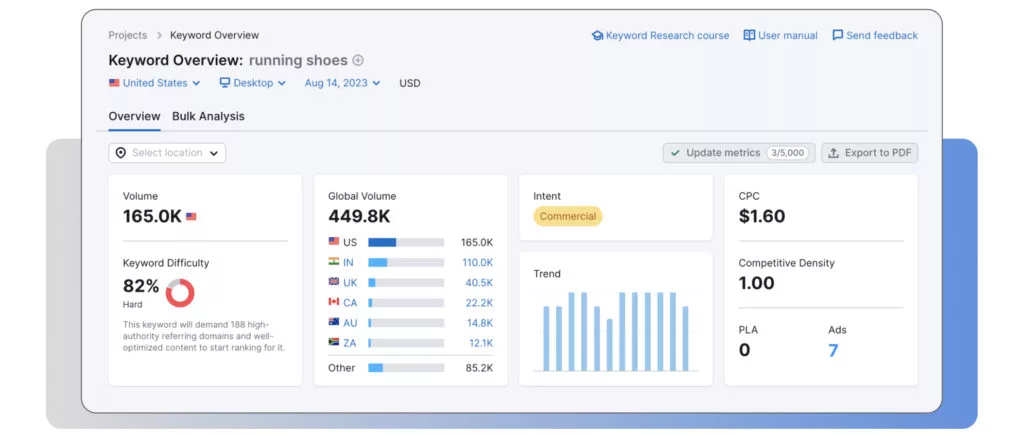 *This is not an advertisement for the service. You can use any similar service like Ahrefs or SerpStat with the same success.
In their blog, Semrush writes about forecasting not only organic traffic, but also conversions, leads, and sales. This aspect is no longer related to SEO, but at the end of the article, we will provide the formulas as a bonus.
To forecast organic traffic using the Semrush service, we need to take the monthly search volume for the keywords of interest and multiply them by the CTR of our website.
● Search volume – the average number of searches for a keyword per month.
● Organic CTR – the percentage of search queries that generate clicks to your website in search results.
*Important note: "For a more accurate traffic forecasting result, it is recommended to use the CTR data from your Google Search Console. However, if your website is new or you have not previously done any SEO optimization, you can use the average values from
Semrush research."
Here are the actual results of the research within CTR: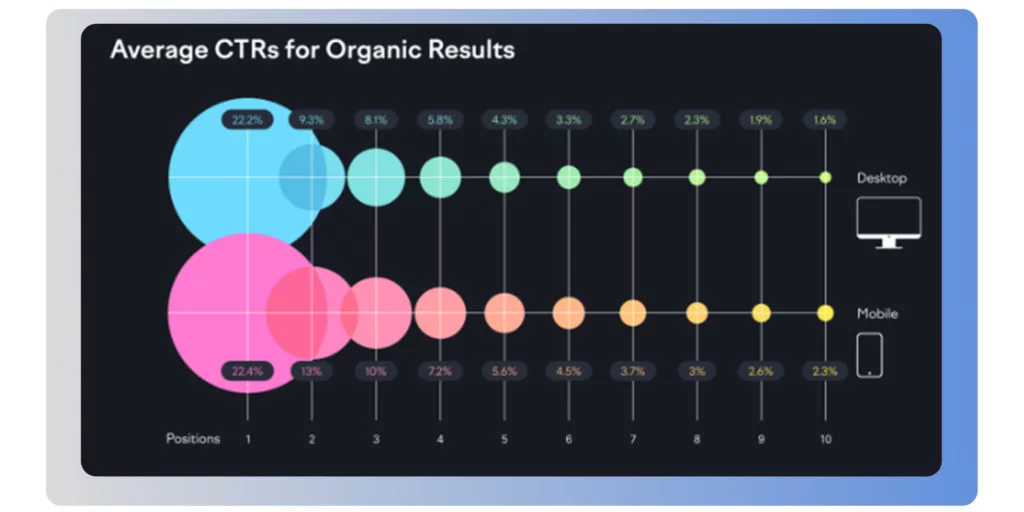 Now let's go directly to the data collection tools for future forecasting. To collect keywords, we will use a tool called Keyword Magic Tool.
Go to the main page of the service and enter the keyword we need. As an example, let's take the query "movies" to collect keywords for a cinema website.

Click on the Search button and instantly get a set of keywords that are initially sorted by search volume.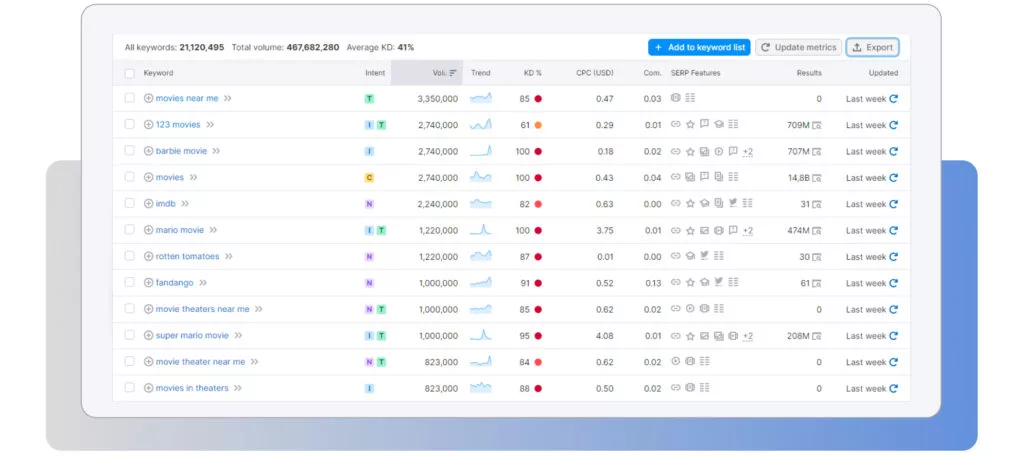 Next, collect the necessary keywords and export them to a file.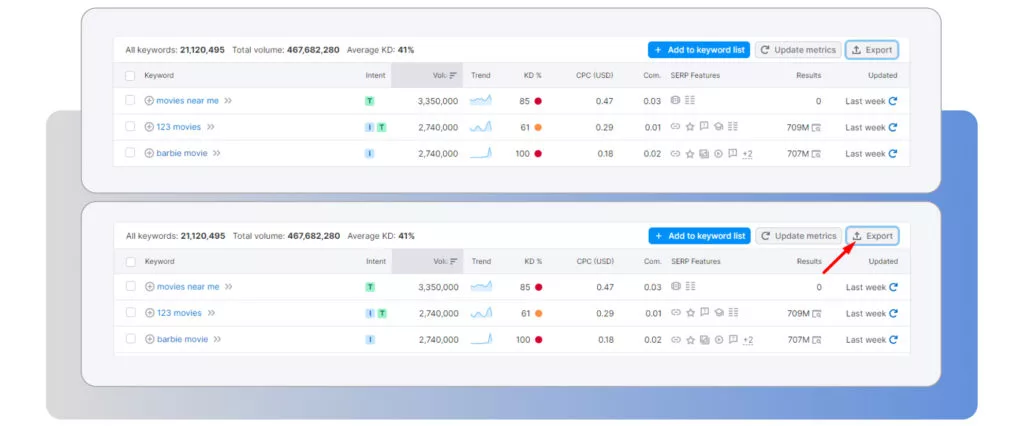 Once we have gathered a list of the keywords we need, we go to Google Search Console to see the CTR for the target pages for our keywords.
Monthly forecast of organic traffic =
monthly search volume for keywords x CTR (we will take the average CTR from the study)
Let's take the search query "movies near me" and its monthly search volume in the USA, which is 3,350,000. Let's take the average CTR on mobile devices for the 5th position in SERP – 5.6%. Now let's use our formula.
3,350,000 x 5.6% = 187,600
The number is certainly impressive, but not at all accurate, as it only takes into account two parameters. For particularly attentive readers, let us remind you that we took a query that in most cases can appear in the expanded search results using Google Maps and Business Profiles. And of course, the data is only taken for 1 month, which also reduces accuracy.
It is also recommended to monitor the results of your competitors, for which it is enough to open the Organic Research Tool. Enter the competitor's domain and see their positions for keywords.
Now let's move on to Rankings to see positions for top keywords.

Now you can constantly analyze changes in your competitors' positions and adjust your search engine optimization strategy.
Method 2 – Free traffic forecasting for 6/12 months
Let's start by taking our forecasting object. In our case, let's take a website of a company that sells new and used cars in Brooklyn. Within the main keyword, let's take "car dealership brooklyn". We go to Google, go into incognito mode, and look at the first few lines of the SERP.
*Important note: It is desirable to use only those websites where the main page is used in the search results. Do not use category pages of online stores and aggregator sites. Only niche websites that are direct competitors.
Now we take 3 dealer websites that also sell cars.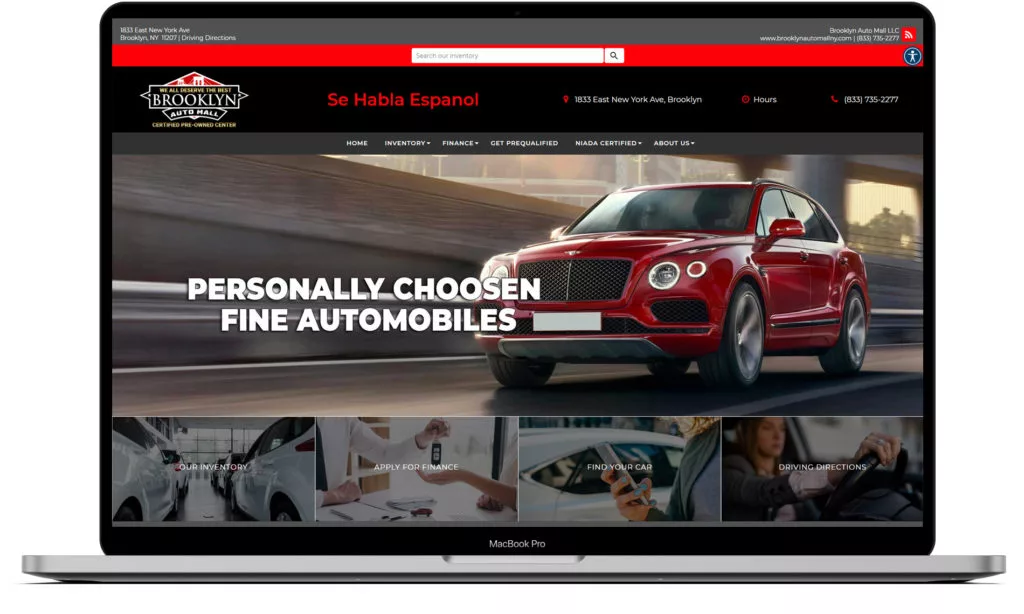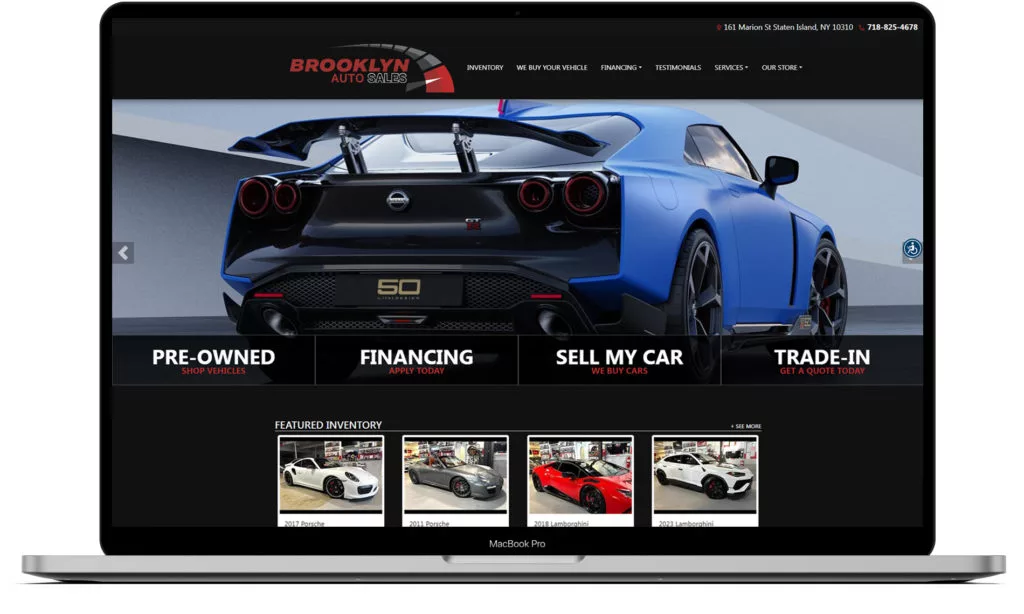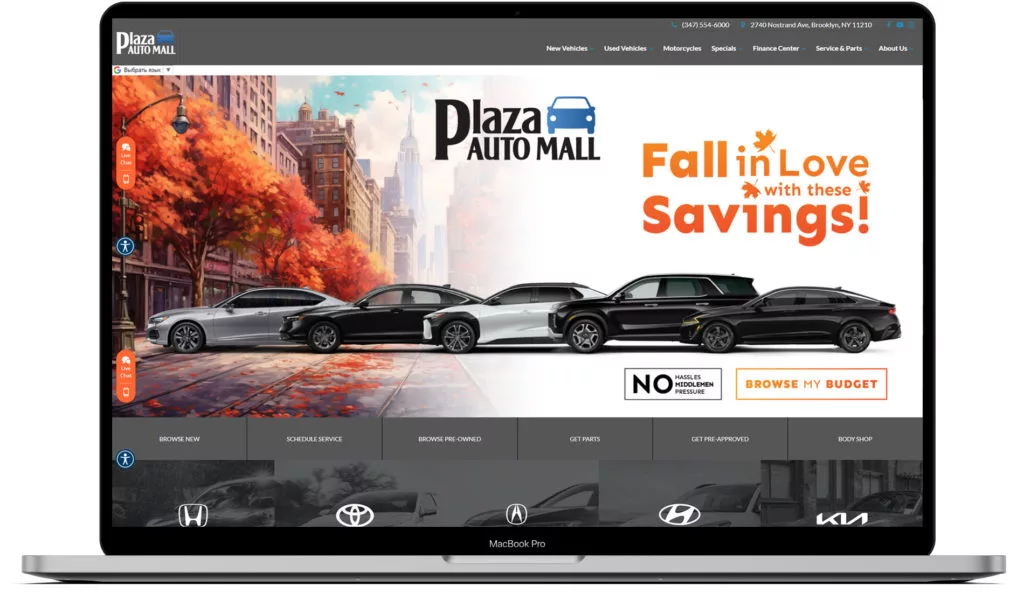 Now we add the collected websites to the Metrica service, here is an example.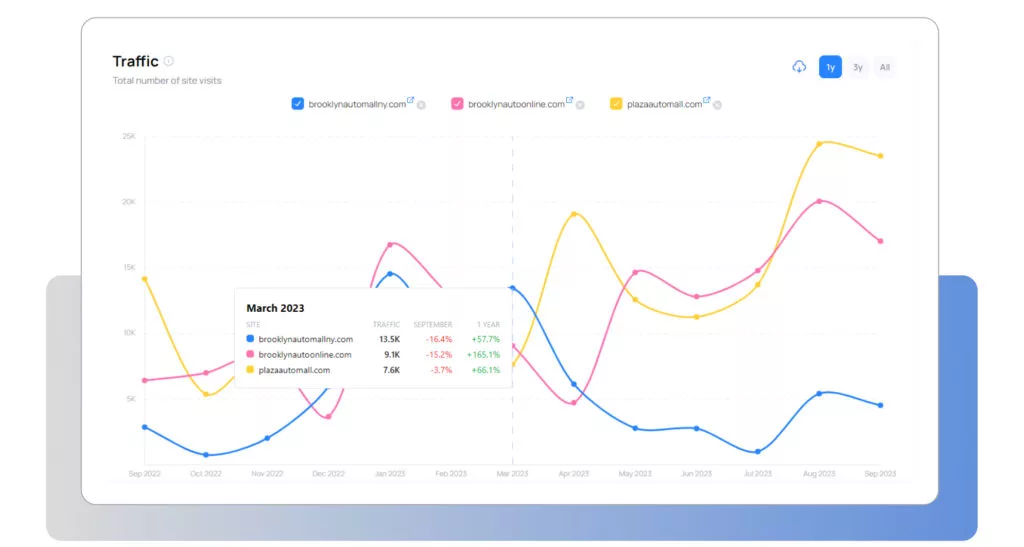 We open Google Sheets and start the calculation. First, we write down
the data on monthly traffic for each website for the last six months (we take data from April to September 2023). When collecting data, try to avoid anomalous spikes in traffic with a large deviation from the average values.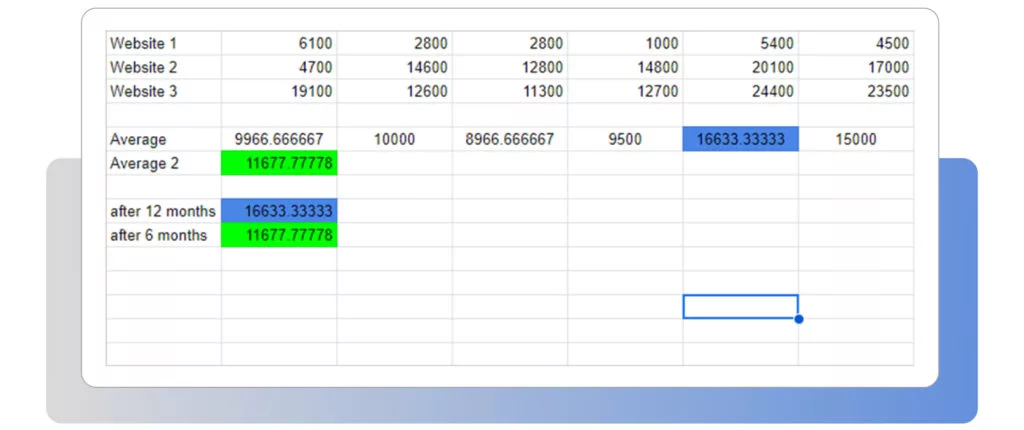 Next, we calculate the average value for each month, and then find the average value of the average values. In the end: the highest average value by month is the possible achievable result within 12 months, the average value highlighted in green is the possible achievable result within 6 months.
Here is the link to the template table – Forecast
Yes, like the first method, the results are far from ideal, but the results become clear over a longer distance.
Method 3 – Forecasting based on own historical data
Another fairly simple method, which is only suitable if you have already done some SEO optimization work and your website has historical traffic indicators.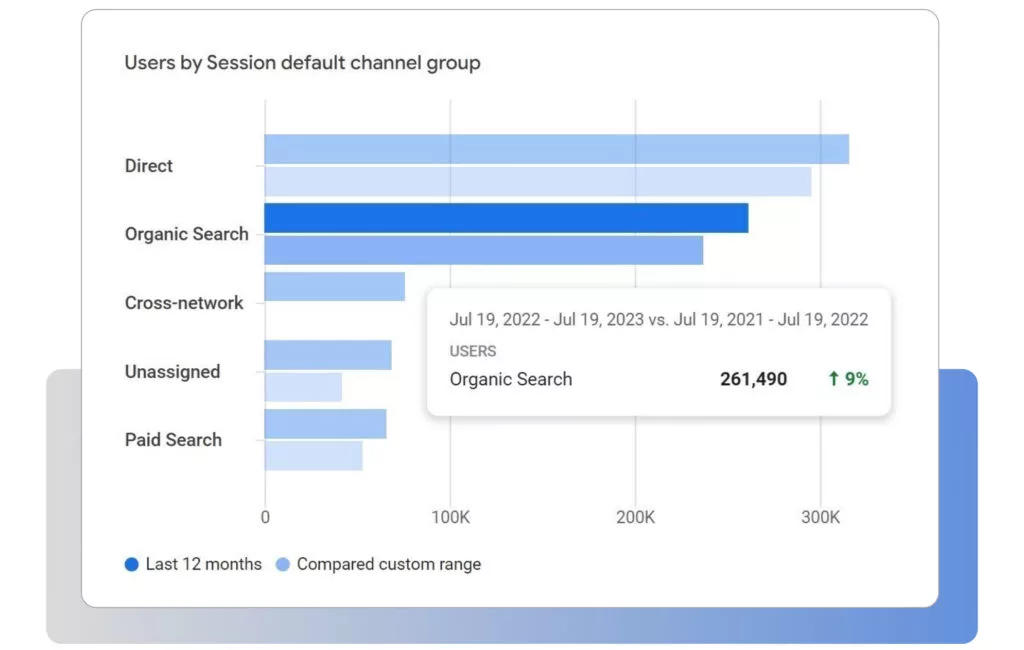 For example, by accessing the Google Analytics service, you can see that your organic traffic has increased by 10% over 12 months. Based on simple logic, you can conclude that by applying the same efforts to optimization, you can increase traffic by another 10% during the same time period.
Yes, this approach is the least accurate as it does not consider search engine trends and your competitors, but it provides a basic understanding of how to better structure your SEO strategy.
Method 4 – Most Accurate and Complex

This method will not be fully described as it utilizes a complex machine learning model. Forecasting is done using a script and data that you upload into the model.
The method is described by our colleagues at Search Engine Journal and is a professional tool that requires study and is definitely not suitable for beginners. This approach also requires a large amount of data. Here is an excerpt from the authors:
"The frequency of data collection completely determines the time interval required for forecasting. For example, if data is collected daily based on website analytics, you will have more than +- 720 data points (a data point is a unit of data for a specific time period), which is acceptable.
In the case of Google Trends, where data is collected weekly, it will take at least 5 years to obtain 250 data points. In any case, it is advisable to focus on a time interval that provides at least 200 data points (this number is based on our personal experience)."
To obtain calculations, you need to go through the following stages:
● Extract data and create graphs;
● Calculate the best mathematical model;
● Conduct statistical testing of the time series;
● Estimate the number of parameters for SARIMA (machine learning model);
● Test the models and proceed with forecasting;
● Interpret and export the obtained forecasts.
The advantages of the model include high accuracy.
The disadvantages include a strong dependence on the accuracy and quantity of data.
If you have a major news publication and you want to accurately forecast optimization using evergreen content, it is recommended to show this material to your SEO specialist.
Here is a link to the methodology.
Conclusion
Dear friends! Thank you for reading the article to the end!
We hope that the forecasting methods mentioned above will help you in developing your own or client's SEO strategy. Yes, we know that the methods described above do not claim to be highly accurate, but the time required for their calculation is minimal.
We recommend using them to see the most likely direction of events in the desired time intervals. We would be glad if you describe the forecasting methods that you use.